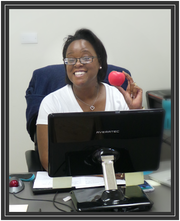 Nicole Connor
Youth Department


Nicole Connor's rise as one of the well-respected Talent Agents in Los Angeles came as no surprise. With a passion and dedication for this business, especially developing undiscovered Youth Talent, Nicole soon saw the fruits of her labor as her talent was being sought after by Casting Directors.

Her foray into this business came when she was given the task to develop a Theatrical and Commercial Division for an agency that was known primarily for Print and Fashion. With the development of that department, Nicole made that agency one of the forces to be reckoned with. Nicole is the director of Central Artists - Youth Department

Her eye for talent and her careful selection of talent soon showed its rewards as her talent has booked projects for just about every major studio that includes 20th Century Fox, Warner Bros., and Universal. She currently has series regulars on both Disney, and Nickelodeon.

Her talent also continues to book National, Regional and Worldwide Commercials and Nicole continue's to seek undiscovered talent that has the drive, passion and potential.

Nicole believes that "Passion must be the thread woven through the fabric of an actor, and that "passion cannot be taught."

NOTE: When submitting to the youth department, please submit your reel, and or 1 minute taped scene (age appropriate). The taped scene should be (very) current.
---